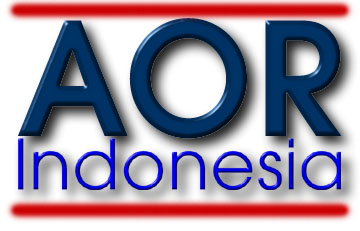 TOP 40
March 1998


This compilations are made by listening to some AOR FM radios in Jakarta.
There are Female 100.2 / Kiss FM 107.2 / Trijaya 104.7 / Pass FM 106.8 / Pro2FM 105.1
if you know other radio station that plays AORs please email me at aorsite@hotmail.com and tell me what songs that they play most often. I will bevery thankful for your participation.
All I Am - Heatwave
You - Basil Valdes
Lately - Stevie Wonder
Seeing You - Jimmy Messina
Fool in Love with You - Jim Photoglo
Paradise - T-Connection
Never Gonna Let You Go - Sergio Mendes
I Came to Love You - Booker T. Jones
Breaking Away - Al Jarreau
Song for You - Chicago
After the Love is Gone - Earth Wind and Fire
Spend the Night with Me - T-Connection
What Kind Of Fool - Barbra Streisand
You Are - NiteFlyte
Lady Valentine - David Gates
This Masquerade - George Benson
The Story of my Life - Real Thing
Celebrate - Lake
Head Up To the Sky - Spargo
Sweet Baby - Clark Duke Project
Clouds Across the Moon - Rah Band
Is It You - Lee Ritenour and Bill Champlin
Deaming You - Heatwave
Guilty - Barbra Streisand and Barry Gibb
How 'Bout Us - Champaign
Jones Vs. Jones - Kool and The Gang
Night to Remember - Shalamar
What Do you Do - Kid Creole and the Coconuts
Smile Again - Manhattan Transfer
You To Me are Everything - Real Thing
Love is Where You Find It - Whispers
Heaven Is Waiting - Tom Grant and Patrice Rushen
Love You Over and Over Again - Switch
Morning - Al Jarreau
Who's Holding Donna Now - DeBarge
We're Alone - Boz Scaggs
Half A Minute - Matt Bianco
You - Earth Wind and Fire
Someday - George Duke
I Can't Believe It's True - Phil Collins
Hits Compiled by AORSite@Hotmail.com
---
Home / CD Collection / CD Wish List / Tape Compilation / Email Me / Top 40